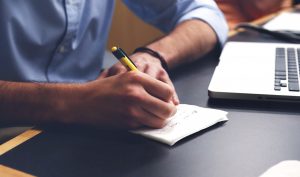 INDUSNET is based on four pillars to ensure that measurable value is created for its clients over a long period of time.
These pillars are:
Business Analysis and process mapping
Solution Architecture and Alignment with Business
Project identification, management and execution
Continues operational optimisation and cost management.
INDUSNET was founded with the objective of providing an expert service to bridge the gap between Business and technology. As independent technology architects and solution specialists INDUSNET operates as if an extension of its client's work force. The advantage of being independent ensures that the clients best interests are always placed first as no limitations are experienced with service offering or product suites. INDUSNET is product agnostic, making largely use of experts in different disciplines to ensure the best quality end product.
Professional services are provided on a project-to-project base or as an end–to-end business solution taking all relevant aspects of business deliverables into account in creating an enterprise solution.   No project is too small or large.  The correct skills level professional architecture and solution specialist resources are available within the service.
Currently technology architects and solution specialists are sourced in 3 ways:
By means of permanent employees that form part of the business's overhead.
Technology architects that are supplied by outsourced partners for a fixed period of time.
Private contractors that are employed on a fixed contract basis.
INDUSNET's service offering is unique providing a service focusing on the clients requirements on a project to project basis.
We have acquired a number of certifications and qualifications on best of breed, mainstream products to ensure a working, up to date knowledge of product suites to advise our clients to the best of our ability. This knowledge has enabled us to actively participate from concept to sign-off.
OUR SLOGAN: ASSESS, DESIGN, DELIVER!