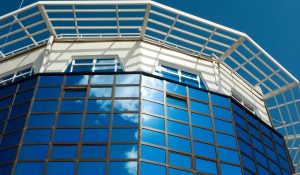 Success is ensured from day one by structured business analysis.  Indusnet makes use of proven business methodologies to ensure that the business requirements are correctly defined to ensure that business expectations are treated as a golden Thread throughout the project. Understanding and interpreting business requirements and translating it to an efficient technological solution is not easy to achieve.  An incorrectly defined technology solution may lead to wastage expenditure on the project and during the life of the project.
We have been able to provide tangible business value and cost savings on both capital projects and through operational efficiencies to our clients.
Indusnet's approach to business analysis is to focus on accurately capturing business needs, identify areas of value and utilising best business practices on capturing business requirements.
INDUSNET ACHIEVES THIS BY HAVING THE RIGHT PROJECT TEAM
The project team that Indusnet engages into the business analysis incorporates senior and experienced business analysts
Indusnet ensures that  the process owner and representatives are involved in the analysis
The right Subject Matter Experts are engaged in the requirements gathering process
Change/project/product management and quality functions are involved by either being notified of analysis work or during the analysis
FOLLOWING A SET APPROACH / METHODOLOGY TO THE ANALYSIS
Having a high-level understanding of the requirement
Understanding the key expectations of the stakeholders
Providing a clear scope of the work that will be carried out
Addressing the Business Analysis as a project rollout
Being detailed and thorough when capturing the requirements
Engaging and involving technical or subject matter experts in the analysis
Having Business Analysts involved in the roll out or implementation of the solution
Ensuring that the focus from business or the initiative is focused on value
The analysis is addressing a requirement that will provide business with tangible value.
BUSINESS ANALYSIS
Business Mapping and Analysis

Management & Technology Integration

Process Creation Optimization

Technology & System Analysis

Technology Tender Assistance